We are excited to announce that Mick Kolassa has generously donated 40 of his CDs to us to use as incentives to contribute to #SupportFutureBlues! From now until supplies last, receive one of these awesome CDs when you contribute $100 or more!!We are relying on YOU to help us reach our goal!
Without giving away too much (It's in the book, ya'll) ... I was inspired through my eleven years of returning and documenting the International Blues Challenge to create a photo book. Somewhere along the way (again, details are in the book), I decided there was something more than just another coffee table photo book brewing inside my creative soul and on the historical Beale Street of Memphis, TN. So together with Greg "Slim Lively" Johnson (my IBC Book Angel!), we reached out to hundreds of IBC attendees, including but not limited to band members, judges, producers, winners, and fans, and we collected their own personal IBC stories to use as a way to archive the happenings at the largest gathering of blues bands in the world. (Seriously, it is!) You can only imagine the stories we received!! As a result, we were able to create a photo book filled with emotionally rich images and personal experiences that show just how unique this event really is to the blues genre and our community.
OH! OH! OH! CHECK THIS OUT!
20% Pre Order #MemoirsofIBC book donated to #BluesFoundation #SupportFutureBlues #KeepingtheBluesAlive
(NOTE: The text above is already Tweet friendly! Click the Twitter button at the top and feel free to copy & paste AWAY! & THANK YOU!)
It's more than a photo book! You are reliving numerous IBC experiences as you flip through the pages. Our goal in creating this book was to skip a chronological order of events and get down to the dirt on the street! Relive the event's happenings through those who experienced it firsthand. This is a collection of stories, and I guarantee you will find at least one you can relate to! You will feel like you have been attending the event for as long as Greg and I have!
Also, remember 20% of the book's pre-order sales will be donated to the Blues Foundation's Generation Blues fund! Please spread the word and get this link out to your network of blues peeps!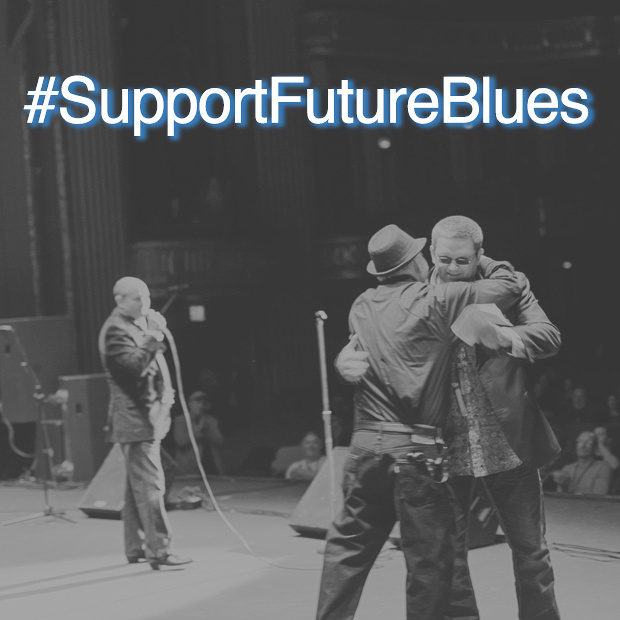 How your contribution will make a difference!
Here's the super exciting news! YES! 20% of pre-order book sales will be donated to the Blues Foundation's Generation Blues fund! So buying the book or a perk that includes the book is the best way to donate to this campaign. By utilizing the bigger incentive perks, like one-to-one time with Jenn or tickets to the VIP release party, you are not only insuring the production of this book, but you are also providing the means to contribute to the future of the blues! Then, of course, share your excitement by sharing the link and getting it out to your blues-based network!
Check out these numbers! The exciting graphic below shows the huge impact of giving to The Blues Foundation's Generation Blues Fund IF we are able to exceed our minimum $27,000 target goal! We need your help in addition to your support! Let's spread the love and pre-sell some books, party people, and fill the world with da' blues!! We got this!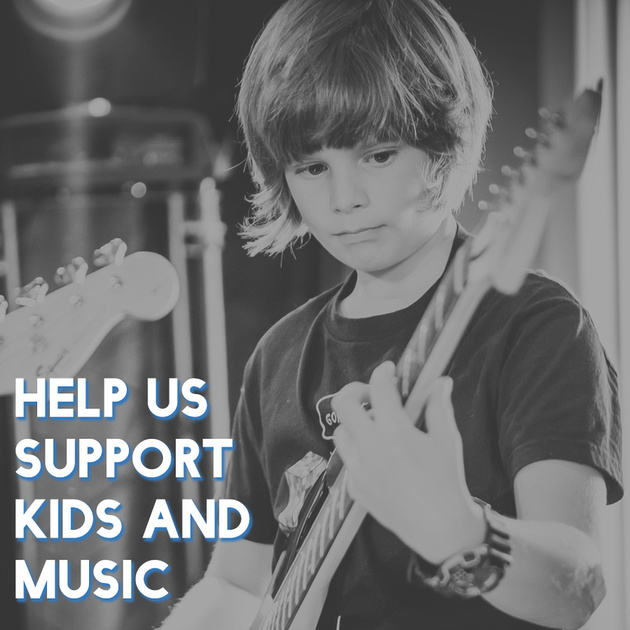 So why did we choose The Blues Foundation and Generation Blues Fund?
Both Greg and Jenn have been long time volunteers of the Blues Foundation, and both are recipients of the Outstanding Achievement award for the time we have dedicated to The Blues Foundation. We strongly believe in The Blues Foundation's mission. It was a no brainer that the proceeds from the sales of this book directly benefit them and especially the young musicians of our day. So HOLLAR! 20% of all pre-ordered book sales will be donated to the Generation Blues fund. Raising scholarship money for the youth as a community, we can encourage them to follow their passion, live the dream, and keep giving so much of what is beautiful inside them. It is key for YOU to share this link often throughout our campaign, so we can raise as much money as possible for more scholarship funds for these young musicians.
#keepingthebluesalive #give #livinthedream #supportfutureblues #peacelovelivetheblues #MemoirsofIBC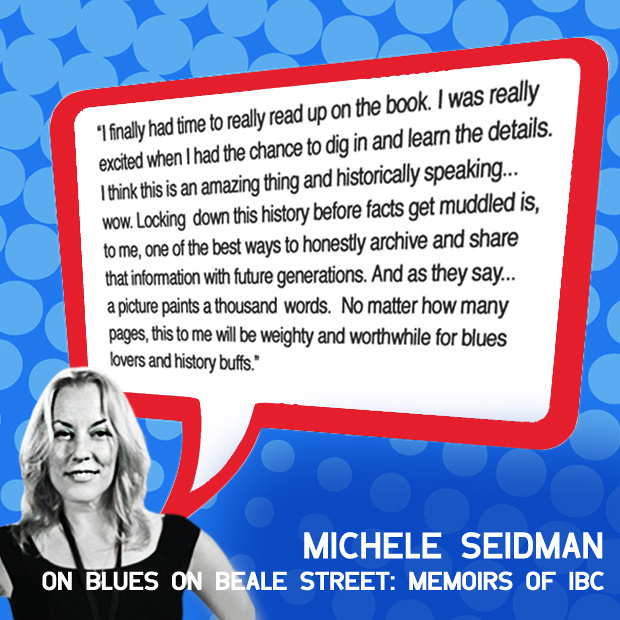 How we will spend the funds raised?
In addition to donating 20% of the profits from the pre-sold books, we here at documentingBlues are going to have to pay some bills! So that goal of $27,000 up there above the perks is the minimum we need in order to get 1,000 books printed, as well as get some people paid who worked really hard on getting this book together. So this is why we have come up with some wonderful incentive perks for you to buy some amazing documentingBlues products in addition to pre-ordering the book!
We're so grateful to have partnered with Sean Carney's Blues for a Cure organization. They have so graciously donated Volumes 2-5 of their Blues for a Cure CDs featuring a variety of IBC winners and contestants to benefit our mission to raise money for The Blues Foundation. Special thanks to Sean Carney and Mark Puskarich with Tony's Treasures Productions. Once you purchase the perk, you will be emailed to choose your CD volume while supplies last!
About Greg and Jenn:
Greg and I have been long-time volunteers of the International Blues Challenge and Blues Music awards and, YEP, that's how we met ... so many moons ago!
I have been documenting the International Blues Challenge for over ten years now, and about two years ago, Greg and I decided to collaborate on this project together!
Greg has been writing reviews, blues articles, musician bios and more for years, underscoring his deep passion for the blues music and his commitment to The Blues Foundation's mission. He just gets it. He gets why the musicians can't stop playing, he encourages, and he inspires. I have to say, I am grateful to have him be a part of this project!
How documentingBlues came into full effect!
I started my fine art documentingBlues collection over 12 years ago, not fully understanding its purpose in the blues community. I stuck with the name and started creating several different self-assignments. My love for the International Blues Challenge was pretty much immediate, and Memphis became my second home! The first thing that I developed over the years was the documentingBlues mission, the reason why I stuck with photographing the blues and how I developed my style, as it is simply stated in my documentingBlues vision and mission statement:
"Blues is an amazing art form. I love the experience of watching a musician perform with his or her whole heart! My photos are a direct expression of the feelings I have for these artists as they play. I strive to capture the emotions the blues musicians share with their fans as they are on stage performing. It is so powerful to think that, as musicians, they truly give of themselves to us. I am so thankful to be one of those fans that understand the beauty of the musicians' art. It is my mission to reflect that beauty in my photographs."
www.documentingblues.com is dedicated to promoting my music images and projects. My goal is for it to become a landing pad for blues lovers around the world who are interested in fine art photography and inspired to collect images of so many wonderful artists. Please feel free to start your collection here by buying one of our perks, including one of our original Fine Art Canvases or one of ten metal prints of the book's cover, which will be delivered before the Holidays!!
Please take a few minutes and share this link! Check out some of the great documentingsBlues stuff you can't get in the perks!
And please use these hash tags when possible:
#supportfutureblues #peacelovelivetheblues #BluesOnBealeStreet #MemoirsOfIBC #KeepingTheBluesAlive #Blues #GenerationBlues #TheBluesFoundation
There is so much good information here to cut and paste into a Facebook status, including a link back to this crowd funding campaign. THANK YOU! #SupportFutureBlues
*** If you live out side of the Continental United States you might be contacted for additional shipping charges. ***