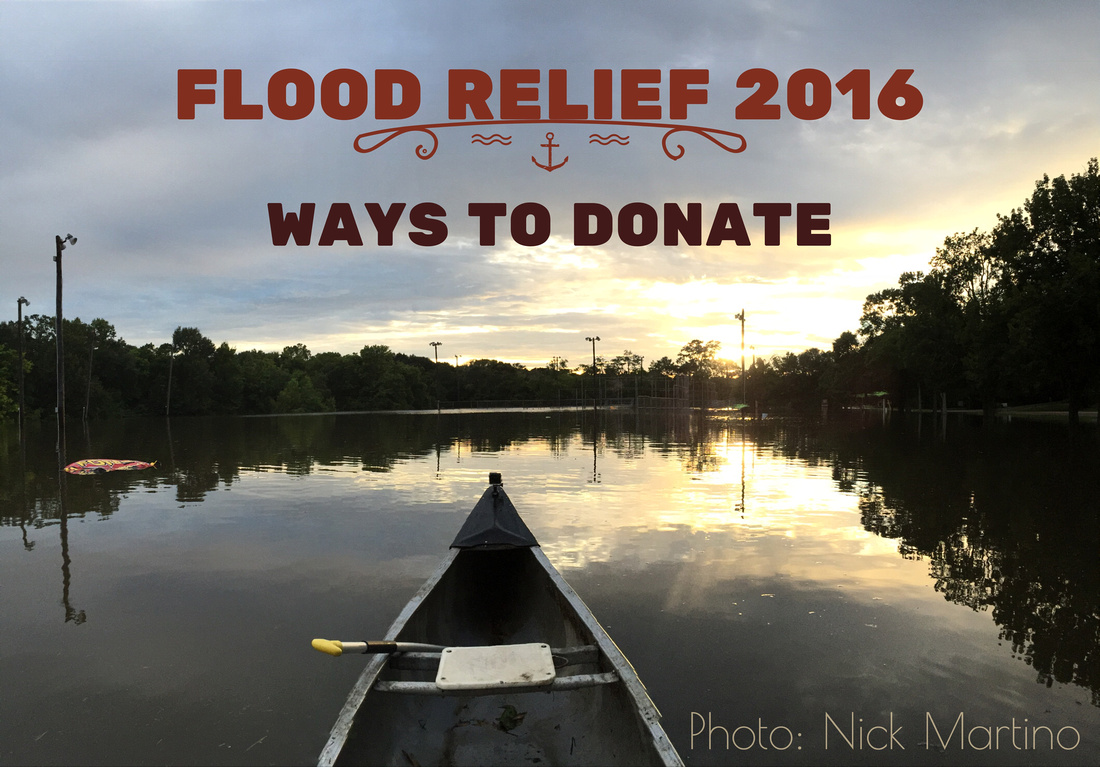 It brings us great sadness to know that many of the JOP clients and friends have been effected by the massive flood in South Louisiana over the past weekend. Please know you are in hearts and in our prayers.
The love, support, and unity from our own and the surrounding communities is simply amazing. And now we are being challenged to think forward knowing that we need to rebuild stronger than ever with each adversity that is set in our path.
JOP wants to help! I know some of us have already been out in the community volunteering and also have donated to the shelters housing the thousands displaced. But many friends and family from out of town have asked also how they can help.
JOP is inspired by your heart felt need to do something. SO ...
If you are outside of the Louisiana community and don't know how to help but want to ...
If you are here in our community but unable to get out and help and want to ...
JOP is now accepting donations via our PAYPAL account.
100% of your donations
will be used to buy gift cards from local business that will be given directly to people in our community that have been effected. JOP will even take care of ALL the transaction fees for every donation so that again 100% of the money you give will be received to those in need!
Jenn and the JOP team will be delivering these funds via gift cards directly to the people in the neighbors effected by the flood. We will be documenting, posting the transactions and stories all along the process. We have a long road of recovery in our community. THANK YOU for you generously love and prayers!
Since I am not a 501c this donation will not be tax deductible on any accounts of transaction (even ours). If you would like to make a donation that will be deductible and feel more comfortable with that option I have listed below some websites taking donations for the flood relief efforts in South Louisiana. THANK YOU for any thing you can do! In this situation a little will go a long way and it is all much appreciated!
High five & with much gratitude, The JOP Team
Other Places to Donate:
Samaritan's Purse mobilizes staff and equipment and enlists thousands of volunteers to provide emergency aid to victims of tornadoes, hurricanes, wildfires, floods, and other natural disasters in the United States. We often stay behind after our initial response to rebuild or restore houses for needy families.
• Red Cross
Accepting: Donations via telephone. Call 1-800-REDCROSS or text LAFLOODS to 90999 to donate $10
• Companion Animal Alliance, Baton Rouge's city animal shelter
Needs: Foster homes to house pets temporarily, large bath towels, paper towels, water and food for volunteers and staff. Donations can be made online to assist with these needs by going to the organization's website, www.CAABR.org.
• NOLA Pay It Forward
Accepting: Greater New Orleans Foundation collecting donations to aid neighboring parishes in early relief and rebuilding efforts. Access the site here.
• United Way of Southeast Louisiana
Accepting: Donations online by going through the United Way of Southeast Louisiana's website. Checks can also be mailed to: United Way of Southeast Louisiana, ATTN: Flood Relief, 2515 Canal Street, New Orleans, LA 70119
• Denham Springs Animal Shelter, which was devastated by the floods
Accepting: Donations via a GoFundMe account, which PetCo is matching dollar-for-dollar up to $50,000. The shelter also has an Amazon Wish List. By making purchases on Amazon, needed items will be sent directly to the shelter.
• Tangi Humane Society, which is privately run and was devastated by the floods
Accepting: Donations via a GoFundMe account. The society also has an Amazon Wish List. By making purchases on Amazon, needed items will be sent directly to the shelter.
• Associated Professional Educators of Louisiana
Accepting: Donations, 100 percent of which will be turned over to teachers who have lost classroom materials in the floods. They can be made online through APEL's website. Teachers can also apply for the financial aid through the same link.
• Assess the Need
Accepting: Donations for Livingston Parish schools, 15 of which flooded. Donations can be made online by going to Assess the Need's website. They can also be emailed to Assess the Need, PO Box 1802, Denham Springs, LA, 70727