"Blues is an amazing art form. I love the experience I have when I watch a musician perform with their whole heart! My
photos are a direct expression of the feelings I have for these artists as they play. I strive to capture the emotions they have to
give their fans as they are on stage performing for us. It is so powerful to think that as a musician they truly give their life to us. I am so thankful to be one of those fans that understands the beauty of their ART."
-Jenn Ocken
Jenn's Blues Returns to the Shaw Center for the Arts
Just in time to coincide with Baton Rouge's Blues Festival on April 12th, Jenn is proud to announce that her documentingBlues collection will be on display at the Shaw Center from this Friday to April 30th!
Since the beginning of her professional career in 2002 Jenn has been consistently working on building a library of images she calls her docuemntingBlues collections. Capturing the essences of the emotions that flow from her subjects during their performances or interactions with fans and other musicians.
An eleven year long self assignment allowed Ocken to document the International Blues Challenge in Memphis TN. It is coming to a close here in 2014 and with Greg Johnson, a writer and blues fan of Portland, Oregon together they are producing a coffee table book on the evolution and artist of the competition from the perspective as fans and volunteers. 

James Brown at Riverfest in Little Rock, Arkansas
Chief Monk Boudreaux at the Voice of the Wetlands, Houma, Louisiana
Ocken's most recent work is a collection of images that tell the relationship between a variety of musicians with "Teddy" Johnson of Teddy's Juke Joint in Zachary, LA. and plans to continue this assignment in hopes of producing another coffee table book in year or so.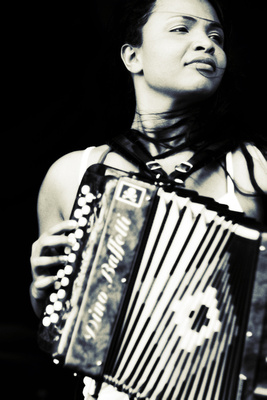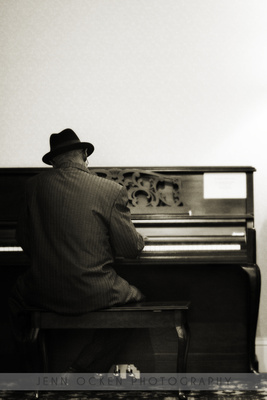 Rosie Ledet at Jazzfest, New Orleans LA / Pinetop Perkins at The Blues Hall of Fame Awards, Memphis TN / Larry Garner at Teddy's Juke Joint, Zachary LA
Ocken has a wide collection of artist through out the years and her goal in 2014 is to increase the number of workshops, art galleries and art shows that are showcase her documentingBlues collections.
Cedric Burnside, Recording Session in Clarksdale, Mississippi
Teddy Johnson at Teddy's Juke Joint in Zachary, Louisiana
"Meet Me Here at the Levee" Levee Sign, Helena, Arkansas