Can I just say I feel like a million bucks! I'm so honored and grateful to say the release of my first photo book was exactly what I'd hoped and nothing like I feared.
It has been a humbling experience to feel all the encouraging support as it lifted me up and guided me through this creative milestone. The passion and creative inspiration that brought Blues on Beale Street: Memoirs of the International Blues Challenge to fruition doesn't only live in Greg and me, but in the many who contributed to—and continue to support—this project and its mission.
My 2015 IBC story is a very humbling one. As I danced for joy in celebration with Greg and my friends and family on Beale Street during the 31st IBC, I gratefully took in every moment, savoring and loving each one. Though I tried to stop and take it in one moment at a time, Jordan's rock solid skills with the iPhone and her play-by-play social media documentation definitely helped me soak it all in too!
Here are a few I moments I would love to share… (Scroll down to the bottom to see more official photos from the Blues on Beale Street VIP Release Party!)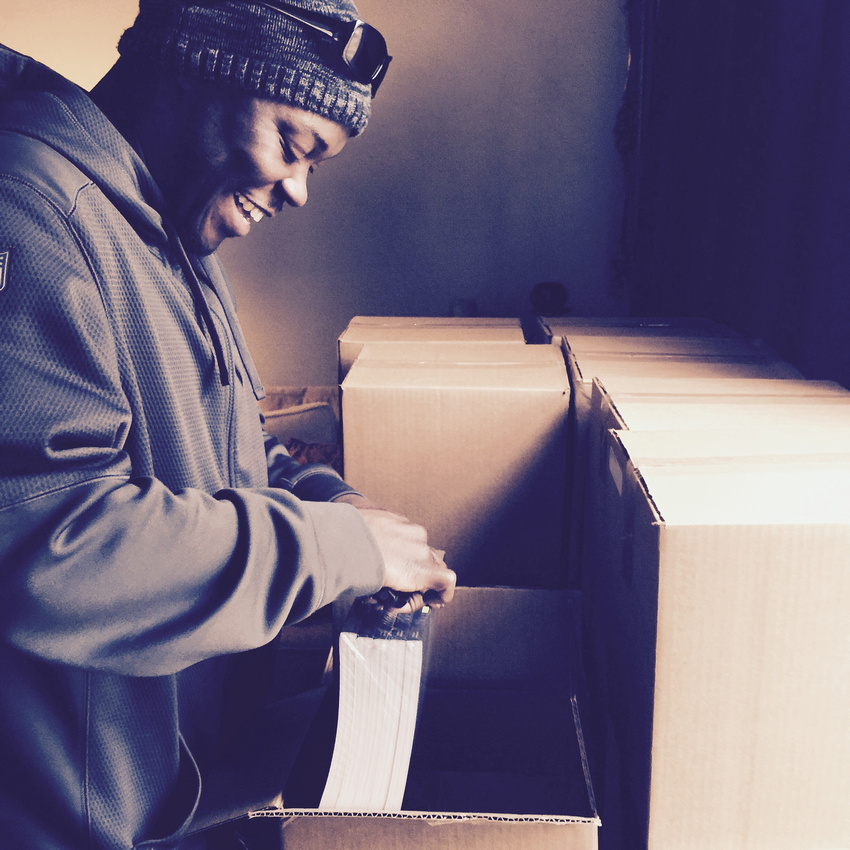 Kofi unpacking the first shipment of books because I was too excited
The books arriving right on time: The truck had to back down the street, and I watched as each box was unloaded. Then, yes, I avoided opening the first box. But without hesitation my friend took his keys and started in and took the first five books out. That's when my dance began! The third page in I started to cry. Tears of joy and accomplishment came first, then tears of fear that quickly turned into tears of gratitude. When the overwhelming rush finally calmed down, my friend wiped my tears, and we finished looking through every single page. Thanks, Kofi, for standing in that place with me and allowing me to feel it all and embrace the experience of seeing my work published for the first time. If it wasn't for you, I'm not sure how long it would have taken me to open the first box!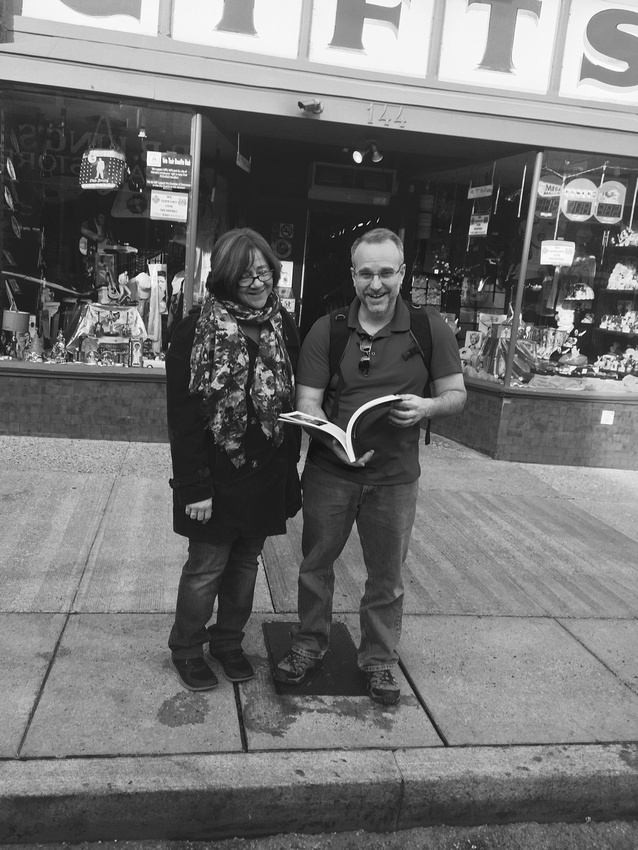 Pat Pepin and Kelly Thornton seeing the book for the first time
Thanks to Kelly Thorton for texting at just the right time to ask if I needed help, and then being the first fan to see the book as you helped me unload.
Greg and Joe seeing the book for the first time on Beale Street!
Greg and Joe Whitmer standing on Beale Street, seeing the book for the first time: This is where Greg and I took our favorite photo with the book. The fruits of our labor held comfortably in our hands, together at last!
The first time Greg and I saw the book together
Saying thanks to Greg: I took a moment to give Greg something as a thank you for being such an important part of my dream, and I lost it again! The gratitude I have for this person, who so willingly wanted to be a part of this project, can never be expressed fully. Thank you, Greg, from the depths of my heart and soul. The book would not be as amazing without your efforts and talents.
Shirley Waring of Vicksburg Blues Society & me
Selling a book to Shirley Waring and signing it right in the middle of the street: Jordan had the iPhone ready and Jesse swiped her credit card. I took a breath, paused with Sharpie in hand, and just took it in. When I finished signing I shut the cover and handed the book back. "Love, you are my very first signature—not only of this book but EVER in my history!" We were both tickled to share this moment, and I was able to return the same excitement for her as the Eddie Cotton Band won the band finals—her second win in a row!
The Ocken clan!!
Thanks to my brothers who came to celebrate this book release with me. They inspire me, as well as push to be better and stay true to my vision. I am the photographer I am today because of them, and having them there gave me a sense of wholeness I can't fully explain. I stood a little taller because my brothers were right there.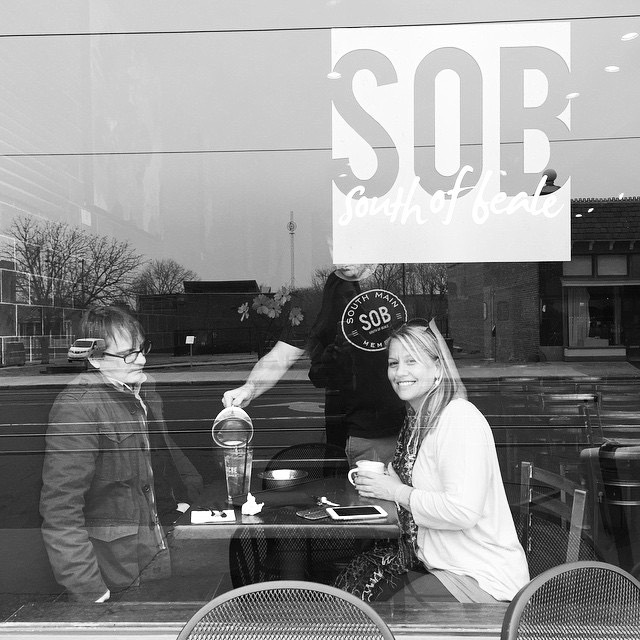 Chris Ocken truly is the SOB of the family HA but we love him!
Michael Frank jamming with Jonn Del Toro Richardson and Hawkeye Herman at the VIP Release Party
The VIP book release party: The VIP Release Party took place at the Silly Goose in Memphis right at the foot of Beale on Peabody Place. We were so blessed to have that space! Watching the amazing set of musicians perform there was like listening to the IBC dream team. What an honor. And on top of that, all the friends who surrounded Greg and me with love and support was humbling and wonderful. The party was an absolute success. Thank you to everyone who participated.
Scroll down to the bottom to see more official photos from the Blues on Beale Street VIP Release Party!
Jonn Del Toro Richardson and Sean Carney jamming at the VIP Release Party
Presenting books to all the Youth Participant kids at IBC. Here's the kids from Third Time Round from Australia!
Giving a book to each of the Youth Showcase participants was the highlight of my week. Seeing those kids so excited about being on Beale Street was heaven for me. It's awesome to see the blues community across the world supporting and cultivating these young musicians and teaching them to give back to a community that has given so much. I saw the gratitude and excitement on each of their faces. Bravo to The Blues Foundation and the affiliates who invest in these kids and their dreams.
Kids from Young Band Blues Nation of Baton Rouge viewing the books they were given
I could go on and on… but I'll stop. You get the idea.
Again thanks to all of you who shared in these moments with me throughout the week. And a huge shout-out to the photographers who captured me on the street! Y'all, I felt like a movie star! And for those who couldn't be with me during the week, I felt your support and love all around me, and for this I am also thankful.
In all its glory, the book release was...well, frankly FAN-F#%@ING-TASTIC! And one last time, thank you for being a part of my Blues on Beale Street dance. And forever peace love live the blues.
-Jenn Ocken
documentingBlues Photographer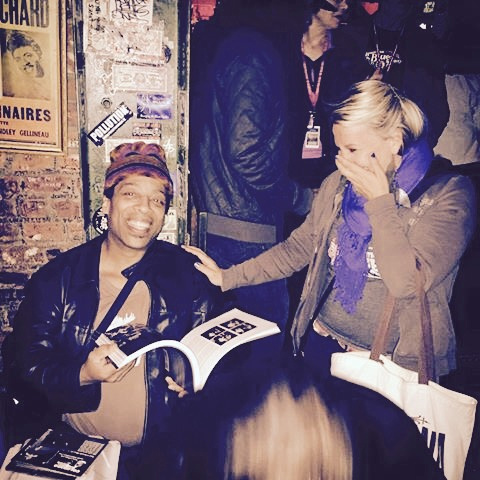 Showing Lionel Young the book for the first time
Micah Kesselring & I at the VIP Release Party
Rebecca & I celebrating her birthday. Photo by Steve Mack
Photo by Kelly Thornton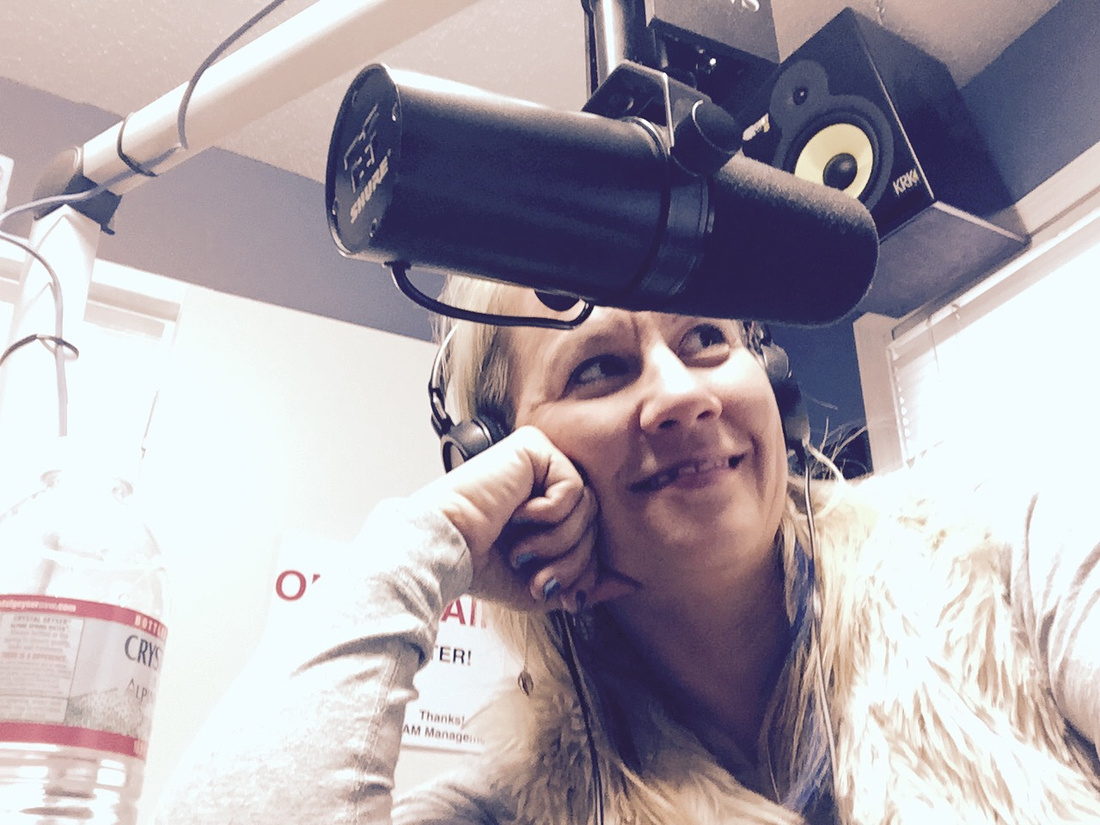 Blessed to have been able to do many radio interviews over the past few months to promote the book! FM with Earle Farrelle
The "J Girls" seeing the book for the first time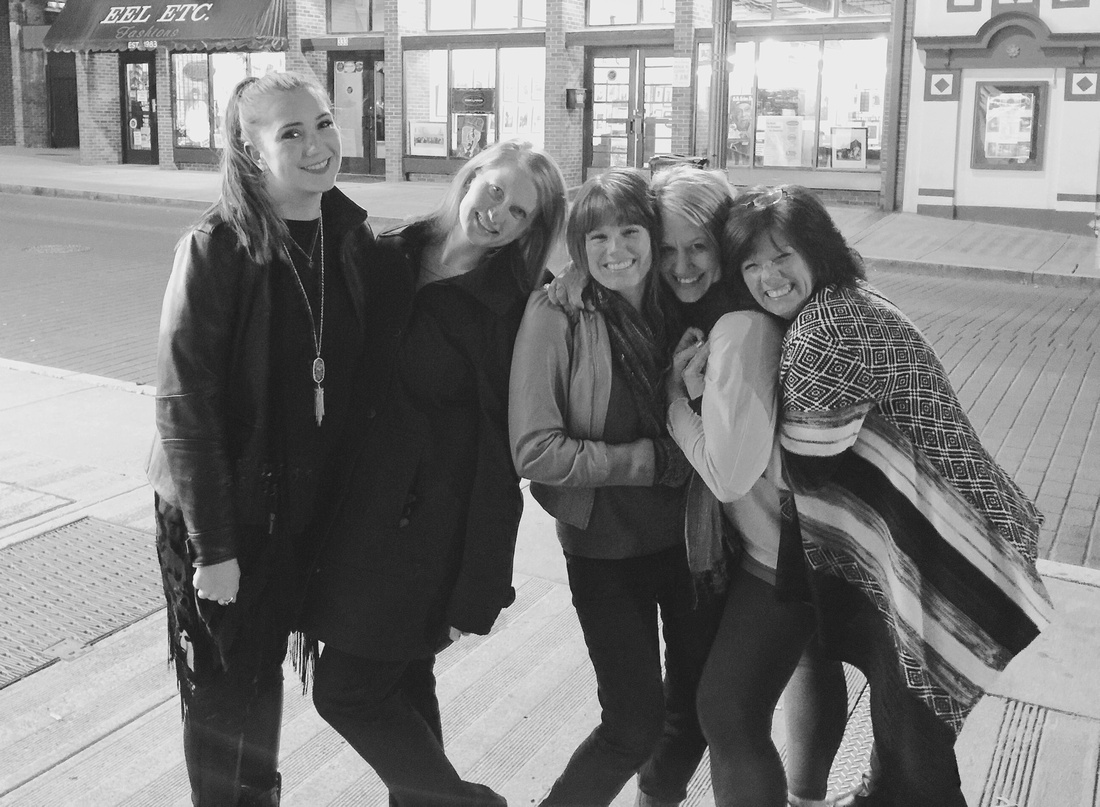 Jordan, Jess, Rebecca, me and Rebecca's mom celebrating Rebecca's birthday on Beale!
Micah Kesselring with his dBlues Ladies!
Greg signing books at brunch
My brother Bob Black Ocken photographing me and Greg at the VIP Release Party