documentingBlues Photography Exhibit
We are excited to announce that Jenn's documentingBlues photography collection will be hanging in Louisiana State Universtiy's Student Union Gallery now until April 1st! This exhibit is in conjunction with the Langston Hughes Project showing in the Student Union Theater on Wednesday March 22nd at 7pm.
You're invited to join us earlier on March 22nd at 5:30pm for a pre-show opening and celebration of the dBlues collection Jenn is currently showing in the LSU Student Union Gallery. And as a friend of Jenn, the awesome party people at LSU have given us a discount code to pass along a $7 savings to you if you like to attend the Langston Hughes Project performance on the 22nd after the reception at 5:30 in the Student Union Gallery!
The coupon code below will be good for a $10 general admission ticket ($7 savings)!!
DISCOUNT CODE: documentingblues
You can purchase tickets by CLICKING HERE and don't forget to enter your discount code!
We will be rejoining the fun for a few minutes back in the LSU Student Union after the show if you can't make it to the pre-show opening before the performance! We hope to see you there!
_____________________
For more information on the Langston Hughes Project visit click here:
_____________________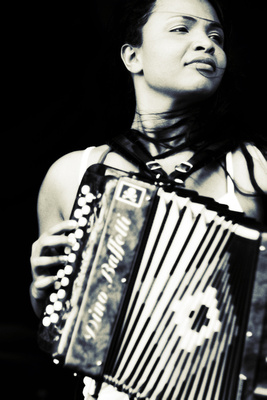 Jenn's Blues on Beale Street: Memiors of the International Blues Challenge photo book and the press check run of the cover will be showcased among the exhibit.
CLICK HERE to purchase the book
A little more history in info on Blues on Beale Street book:
"Blues on Beale Street: Memoirs of The International Blues Challenge" is a photo book accompanied
by a series of personal experiences, short stories, song lyrics and quotes collected from a vast variety of IBC attendees.

When asked "Do you have any favorite images from the book?" Jenn's response was:
"100% of my heart is in each of these photos. I love each one for a different reason, some for the people in them, some for composition, some for the expressions and emotions, some for the texture and layers, some for the songs that were being performed, some for the personal struggles or the joy I was feeling. SO many different reasons to love each photo I placed in the book. I don't have to pick one so I won't. The tough part is creating a gallery show with a handful of images to enlarge for a gallery opening and traveling exhibit. But like the images in the book, those will speak to me as well."
The exhibit will be hanging in the LSU Student Union Gallery | March 13 - April 1