Contest Closed!
and the winners are..........
"NEW BRIDE" Engagement session winner is: Aiesha Brown
"BRIDAL SHOW" White Oak Bridal show winner is: Michelle Hebert
$100 Print Credit winner with the most likes & comments is: Angel Sulzer
Portrait session winner from sharing is: Andrea Ramirez
Please email us HERE with your name to claim your prize!
Captured Moments
BEST OF 2018 WEDDINGS

We are so honored to be able to join you on your special day and for all of your cherished moments.
We love our clients and their families for allowing us to be a part of their wedding day.
As a thank you, we want to be able to give back to past clients and also to new clients!
We have an amazing giveaway happening now with 3 different amazing prize options!

*This contest is found on our Facebook Page: Jenn Ocken Photography,
Just look for the "Captured Moments 2018 Weddings" photo album to participate!


How to win, THREE WAYS:

1. For Brides to Be brides, LIKE and COMMENT (see below) on all of your favorite photos to be entered to win 1 of 2 prizes:

Comment NEW BRIDE for a chance to win a FREE engagement session
OR
Comment BRIDAL SHOW for a chance to win 2 tickets to the White Oak Bridal Show (February 17th, @ 1:00-4:30pm)

*Each like and each comment counts for one entry! Enter on as many photos as you want to increase your chances. You can enter to win both prizes.
Share and Tag Jenn Ocken Photography to double your chances to win!


2. The client whose photo has the most likes and comments wins a $100 print credit. Any comment counts. Share and tag Jenn Ocken Photography to double your chances to win.

3. Whoever shares the album or a photo and tags Jenn Ocken Photography gets entered in a drawing for a FREE portrait session that can be used for family, graduate, pet or headshots.

Contest ends FEBRUARY 7th at Midnight... Like, Comment, and Share away!!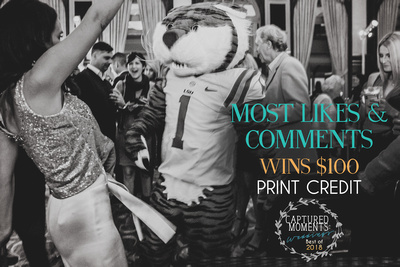 Remember you can only vote between January 30th- February 7th, 2019